РСМ Плюс, ООО,

UA
Мерсин, TR
LLC "RSM Plus" is an exporter of packaged and weighted cereals. Cereals packed and weighted for export. Marking of products in the customer's language, Packing both under own TM and under customer's
Русская Торговая Организация, ООО,

RU
Мерсин, TR
Russian Grain company Russian Trade Organization offer yellow millet on terms CIF Mersin, Turkey according to the following criteria: moisture-14% size-85% impurity -2% The products are fully
В радиусе 390 км от Мерсина
Вихарев, ЗАО,

UA

,

382 км
Анкара, TR
Предлагаем на условиях cif порты средиземного моря следующие типы масел: из Украины we offer the following types of oils on the cif ports of the mediterranean: refined corn oil price $ 716 per
Вихарев, ЗАО,

UA
Стамбул, TR
Commodity: Wheat Original: Russian Federation Quality of goods: - Natural weight min. kg/hl 71 - Damage kernel 5% max. - Humidity max.14% - Foreign matter no more than 2% - Protein content min. 8% -
Greenfield Incorporation, Koop, Стамбул
Pea are grown for food and feed purpose. Nutritional value of culture is equated to the value of wheat, and the protein - to the crude meat. We provide following two pea varieties: green and yellow
Русская Торговая Организация, ООО,

RU
Стамбул, TR
Russian Trade Organization (RTO) offers yellow corn in bulk on CIF Iskenderun, Turkey by the following characteristics: Indicators of Yellow Corn: Color : Yellow Moisture : 13.5% max Broken
Фахр Сауда, ИП,

KZ
Стамбул, TR
We sell lentils, peas, chickpeas, wheat, barley, flour, bran from Kazakhstan. Any volume of cars and cars Contractual prices
Greenfield Incorporation, Koop, Стамбул
Our corn has a high biological and nutritional value which makes it an indispensable food item. Our company offers food corn of the 1st, 2nd & 3th classes. Packaged in bulk or as per your
Аякс-Текстиль, ЧП,

UA
Стамбул, TR
The quality indicators of pumpkin seed kernels Organic, physical and chemical indicators Grade, the highest: The kernel of pumpkin seeds, variety "Yellow Ukrainian Multiple"; Caliber: 6+; Appearance:
Simons, АО,

RU
Стамбул, TR
We producing Heavy liquid HPS-W on the basis of Heteropolyoxotungstates. HPS-W is a heavy low-viscosity concentrated aqueous solution of sodium heteropolyoxotungstate yellow color maximum density of
Новые объявления
Машина литья под давлением 300Т, Анкара.
81 199 $ /шт
Нефтяной кокс (petroleum coke), Анкара.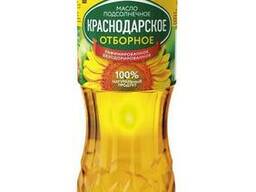 Масло растительное, Стамбул.
от 730 $ /т оптом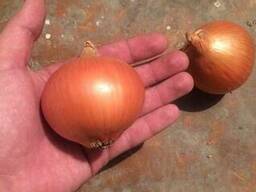 Продаю хороший калиброванный лук, Анкара.
150 - 170 $ /т оптом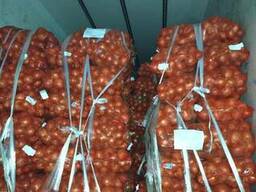 Лук репчатый, Стамбул.
130 - 170 $ /т оптом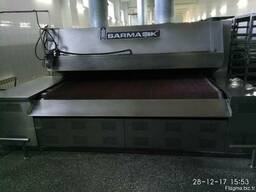 Хлебопекарное оборудование, Анкара.
540 000 $ /компл
×
×
×